Welcome to the Whacks Wax store - the place to buy the best ski wax and snowboard wax!
So you'd like to buy some Whacks Wax?
We're relocated our checkout pages to some other sites; don't worry, it's just a click away.
For now, you can still check out down below, but that will disappear soon.
Check out through our Whacks Wax sites:
(they ship worldwide)
Check out through Amazon.com:
(only ships to USA, but free shipping if you spend more than $25)
Whacks Wax products on Amazon.com
Are you a retailer (domestic or international) that wants to get your store on this page? Just email info@whackswax.com to get information on reselling Whacks Wax.
Here's the info on all of the products you'll find at the sites listed above.
Whacks Ski Wax and Snowboard Wax:
We now sell three different ski waxes: a second-generation blend (WW2.0), our original blend, and a clear wax. Check them all out and give one a try today.
All of our waxes are available in a NEW & Bigger 150-gram (5.3 ounce) size - it'll last 7-15 waxes.
Well, we went back to the lab and cooked up something no one else can offer: a ski wax using a powder so secret that we can't tell you what it is.
But this new powder has properties similar to our Original Blend, except that it's way better at doing its "fast" stuff. Even better, because of the new powder's properties, our WW2.0 blend is lighter in color than our Original Blend ski wax.
Our Whacks Wax 2.0 Blend will outperform your expectations (and the other guy's snowboard wax) on all snow conditions - from fresh powder to man-made sludge and spring slush. Whacks Wax's 2.0 blend will not disappoint. Try our finest wax today.
Whacks Wax Original Blend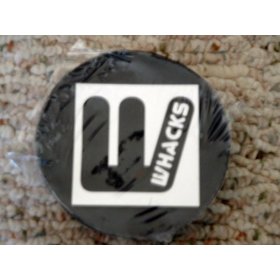 This is the same Whacks Wax that you know and love.
Whacks Wax's Original Blend utilizes a hard wax saturated with Molybdenum powder to create an unbelievably fast all-conditions ski wax. Our ski & snowboard wax works very well in all conditions - it has been used on glaciers in the summer and powder in the winter. It was originally engineered for cold, hard, man-made snow - after all, Whacks Wax was created (and is still manufactured) in Pennsylvania.
We sell our ski wax in a size we call the "blob" - a big 150 gram (4 ounce) chunk of our fast wax. Each blob should last you about 7-16 waxes.
Use the drop-down menu below to add blobs to your cart. As always, buying in bulk saves money!

Whacks Wax "Invisible Blend"
Due to customer demand, we are finally introducing a clear ski wax to the Whacks Wax product line. We went back to the lab and reverse-engineered a wax that is still super fast, but will no longer tint your base graphics. The ski wax is clear, but the speed is still in there...
The Whacks Wax Invisible Blend will still perform well on all snow conditions, just without the added supercharging of our usual black powders. It'll still beat your buddy's all-temp OBJ, Dakine or Swix Wax...
Give your snowboard that clear coat it's been longing for.
Whacks Wax Ski and Snowboard T-Shirts!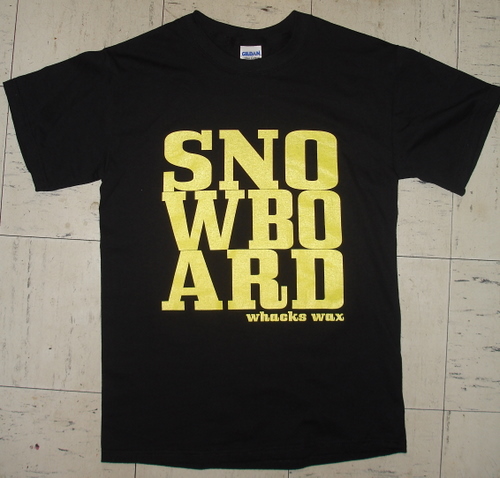 The shirts are now available for sale directly through our website - we accept PayPal for payment. Use the drop-down box to select your desired color and size. The shirts can also be purchased through our Amazon.com outlet.
The shirts are currently priced at $16 each.
Ready to check out? and check our shipping info out first...

Shipping prices: (will be automatically added at PayPal checkout)

Order Price: Shipping Added:

$0 2
7-16 3.5
16.01-30 4.50
30.01-40 5.5
40.01+ 6.5


If you have any additional questions, email info@whackswax.com

Thanks for supporting Whacks Wax, your source for ski wax and snowboard apparel! As they always have been, our products are made in Pennsylvania from materials made in the USA!

Also, if you like energy drinks, energy shots, coffee, or any other caffeine delivery method... check out our friends who make the Good Morning Pill. it's a great way to wake up.